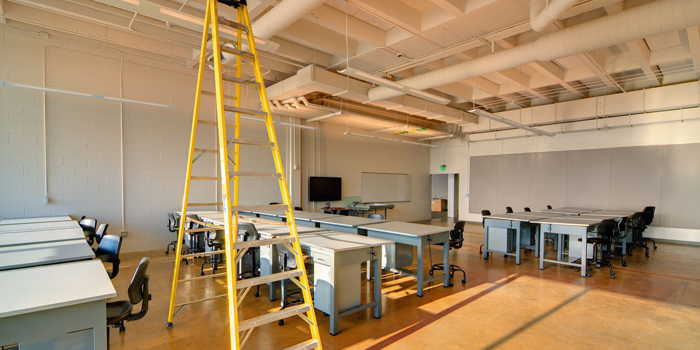 Office Tenancy Make Good
One of the most common difficulties in the office moving process is the "make good" provision in the original lease contract. Businesses which are closing or relocating frequently underestimate the associated costs, and find themselves squeezing the office fitout budget for the new location in order to fulfill rent or lease obligations on the old location. Express Fitouts understands that office moves can be stressful times, therefore we offer our services also to clients needing help with make good restorations on their vacated premises.
Along with this experience comes a wealth of knowledge about not only legal requirements, but on ways to ensure that your obligations are met efficiently, and at cost-effective rates. In many cases, vacating leaseholders have several options as to how they make good on office restorations. Quite often business owners get pressured to make specific restorations or to use contractors which may not provide cost-effective services. Just as the office fit out on the new location is being completed, often the same joiners are unavailable for the make good work, and as well, sometimes scheduling restrictions preclude the chance to find competitive offers for the make good restoration.
Whatever your circumstances, we welcome you to give us a call and find out how our team of professionals can help with your make good lease obligations. We also provide relocation and commercial office fitouts, and look forward to working with you to optimize your office interior requirements.