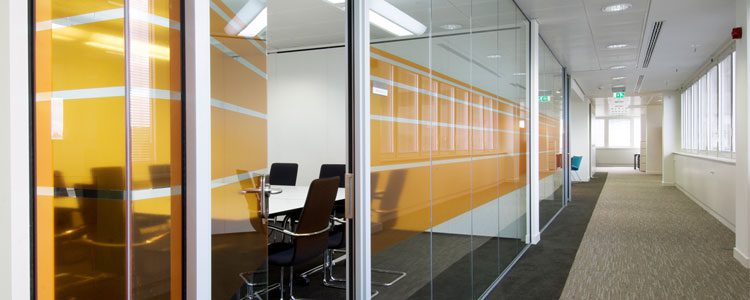 Office Partitions – Canberra's Top Office Solution
Express Fitouts specializes in office renovation and relocation projects.  With years of experience and literally thousands of fitout projects on our CV, we bring to you the best office renovation service Melbourne has to offer.  From make good moving out services, to over-the-weekend relocation, and all renovations in between, our team of experts stands ready to help you make your office fitout as convenient and stress-free as possible.
We frequently receive calls about potential office partioning projects.  While some clients prefer the solid feel of a full walled environment, we would like to offer some other considerations and things to think about before proceeding with this type of plan.  Office partition walls offer some key advantages:
Fast and easy installation:  for any business project, the cost and down time are key considerations.  Office partitions offer an easy-to-convert, low-cost and flexible alternative to a fully-walled floor plan.
Flexibility:  demountable office partition systems also offer flexibility when it comes to changing office designs.  As workforce activities change, so also do the needs of the office floor plan.  Using simple office screens between workstations can also increase flexibility in the workspace environment.
Open feeling:  Often cited as the most noticeable difference between office environments, the nice open feeling you have when you walk into a partitioned office can help not only improve the look and feel, but increase inter-group cooperation and communication.
Express Fitouts has office desk partitions for sale, along with a wide range of office interior solutions to help you boost productivity, make a good first impression on customers, and save your bottom line.  Please give us a call and learn more about how office partitioning systems can be a part of your next office renovation.